Perfect portrait of the rural past
Quaint pubs dot quiet backroads. A Big Mac is unknown in a country pub where one old farmer comments, "I don't think my dog would like it." 

BALLYDEHOB, IRELAND – The farmer, leaning hard on his worn cane, a tweed cap shadowing his brow and an oversized wool jacket draped over his large frame, looked at the strangers and said: "McDonald's? I'm not sure I know it."
His sun-weathered features provided him with an aspect of permanence that, in spite of his age, made me think he would outlive anyone in the pub. His wife sat upright by his side, a perfect round smudge of rouge applied to each cheek.
I surmised they were out for a rare Sunday lunch but their conduct seemed formal enough for church. I hid my bicycle shorts with my table napkin, although the couple seemed oblivious to the rowdy atmosphere or casual dress around them.
They painted such a perfect portrait of Ireland's rural past, I was suspicious they had been planted there by some absentee pub owner to give the place charm.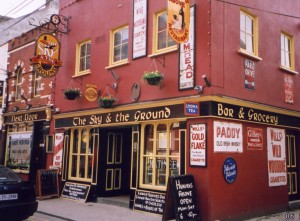 As we contrasted the rural pubs with the fast food culture of Dublin, it was apparent they had never been to Dublin, much less to McDonald's, although Ballydehob was only a six-hour drive. We tried to describe the concept of a Big Mac and it sounded more and more ridiculous to my ears.
"I don't think my dog would like it," the old farmer concluded.
My friend and I were on a 10-day cycling trip through southern Ireland on a tandem bicycle. My job from the rear seat was ridiculously easy – to spot the pubs. The narrow roads seemed made for cycling. The stone fences on either side forced what little traffic there was to drive slowly and give us room. The foliage grew over the road, forming a leafy arbour. We breathed in a steady stream of moist, fragrant air full of honeysuckle and fuchsia.
Our plan was to cycle east to west, from Dublin to Limerick, covering the southern part of the island through counties Wicklow, Wexford and Waterford, ending up in the scenic West Country. We took our chances with accommodation since it was early June, still cool and off-season.
Leaving Dublin was surprisingly easy. Within a half hour, we were in the countryside, then in the Wicklow Mountains. We cycled across Sally Gap, a pass high up in the moors. We climbed steadily, passing bogs and barren lakes. We saw few signs of civilization. The Military Road, as it is known, was built by the British in 1798 to flush out rebel warlords who sought refuge in these mountains when much of southeastern Ireland was loyal to the English crown, within an area around Dublin known as The Pale. Cycling beyond the pale was an eerie experience – riding through thick mist, surrounded by a vast expanse of blanket bog broken only by the odd patch of purple heather. As we approached the town of Laragh, a rewarding downhill ride provided us stunning views of a wide green valley and waterfall, a winding river below.
We found the pub in Laragh and were discussing Ireland's musical roots when a man sitting beside us joined in. He introduced himself as Ciaran Brennan from the well-known Celtic group, Clannad. He invited us to his house, which we pictured an Irish castle, but we decide not to impose.
"Let's find our own Irish castle," I suggested.
We found the Derrybawn House, which was close enough to a castle for me. It even had its own rabbit scampering about on the front lawn, just as every rambling manor house must have. We also seemed to be the only guests.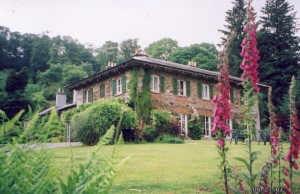 The gritty city of Cork is built on a hill and as we climbed, the clear view over the rooftops revealed the town's ancient shape. We chatted over a pint of Beamish with an old man who told us we were in the oldest pub in Ireland, although as my friend reminded me, we were also in the blarney capital of the world. We avoided Blarney Castle and didn't kiss the Blarney Stone, but our only regret was not having more time to explore the streets of Cork.
We made our way along the coast to the Sheepshead peninsula. We cycled the rugged north side, stopping at a windblown house where a mother and daughter lived, serving tea and selling pottery. The road became worse and worse. We were thoroughly drenched in a cloudburst and just as I thought we would never finish the circuit before dark, we rounded a corner and there was a pub.
Our last night was spent in Limerick. We stopped in front of a rowhouse because we could hear music coming from inside. Couples kept appearing. A head would pop out, scour the street and then usher them in. We approached the door.
"Come in quickly," a bald-headed man said. We noticed a video monitor and realized they'd been watching us. We had found an after-hours pub. The music was modern, but it was authentically Irish. I felt reassured that the spirit of Ireland is not only found in its past.
It wasn't until we reached the West Country that I realized we had rarely passed another tourist in 10 days. In most places, we had been welcomed like locals. We felt as though we had most of the country to ourselves.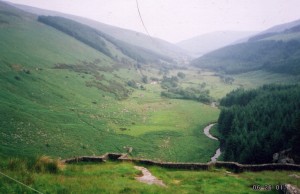 For more information, go to http://tourismireland.com.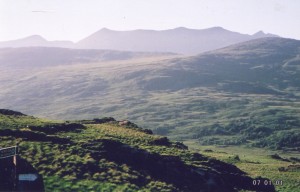 You can follow any responses to this entry through the RSS 2.0 You can skip to the end and leave a response. Pinging is currently not allowed.